---
Irish Sessions are coming to Thessaloniki!   This age-old, traditional Irish method of enjoying music will start this month (and..
Read more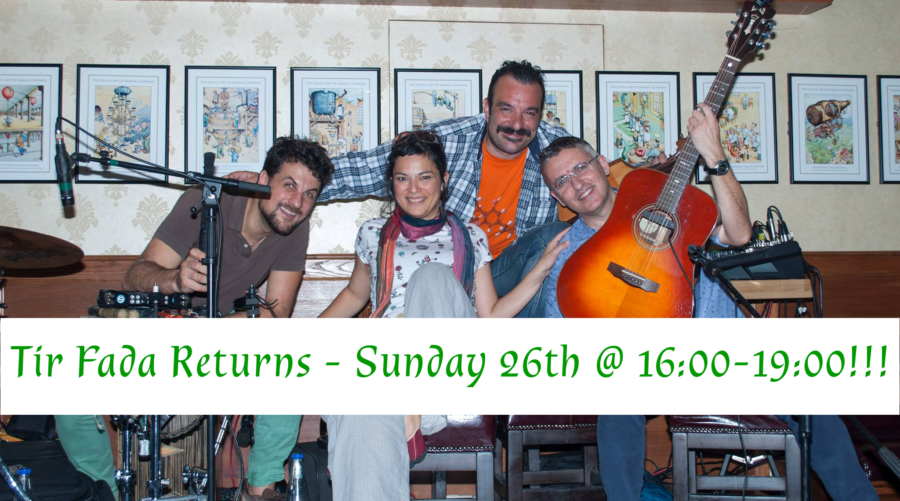 Tir Fada Live
Sunday 26/09 from 16:00 to 19:00
Our first live music session in 2 years returns with the one and only Tir Fada. Great..
Read more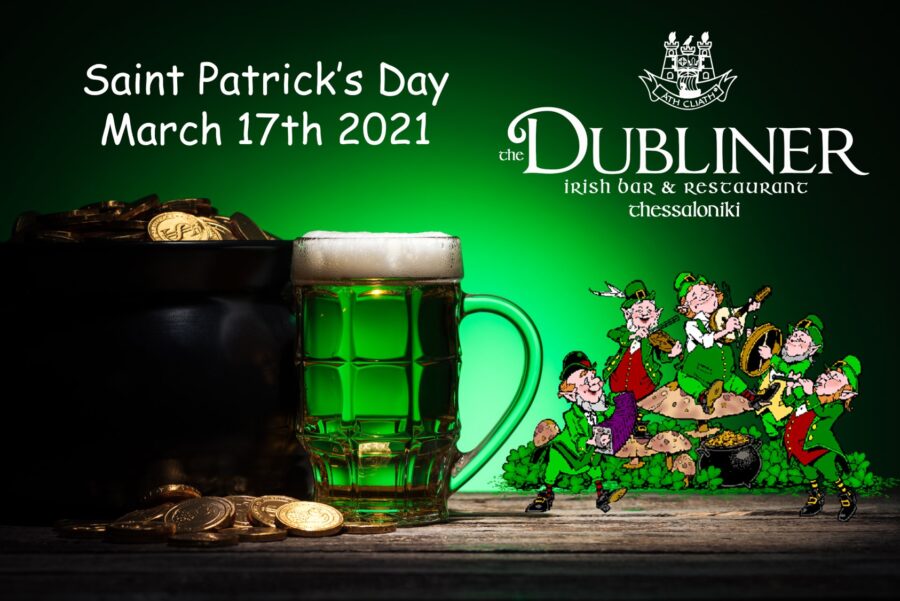 St. patricks day 2021
St. Patrick's Day, 17th March 2021. Unfortunately, yet again, it must be a Socially Distanced one due to..
Read more
We wish all our customers, suppliers, staff, family and friends the very best for 2021.
This year, 2020, has been horrible and..
Read more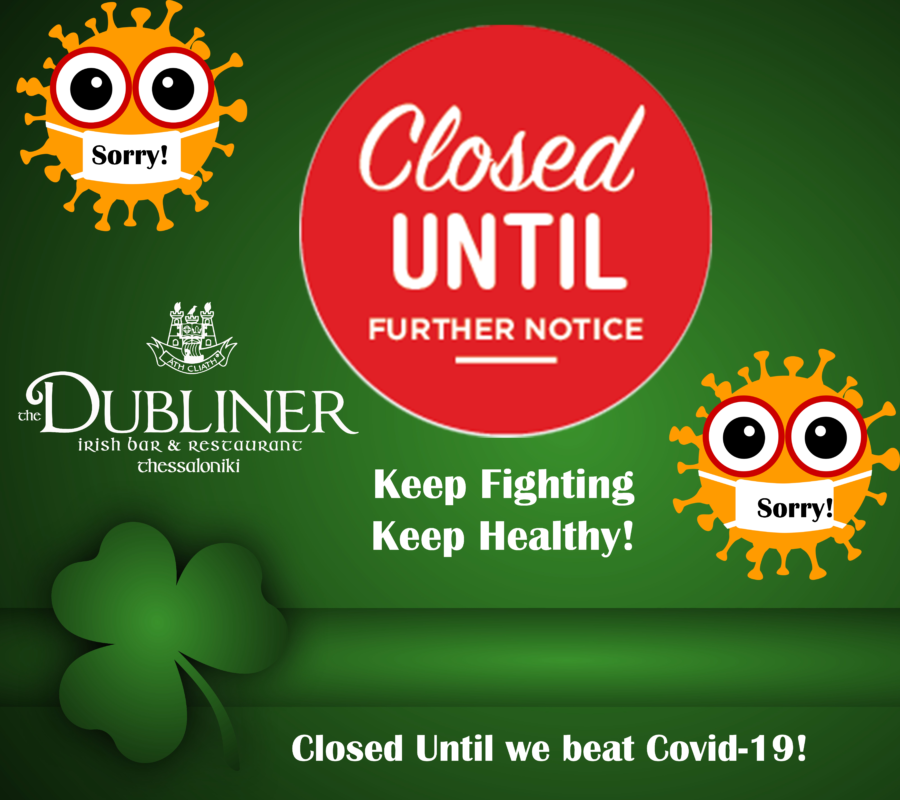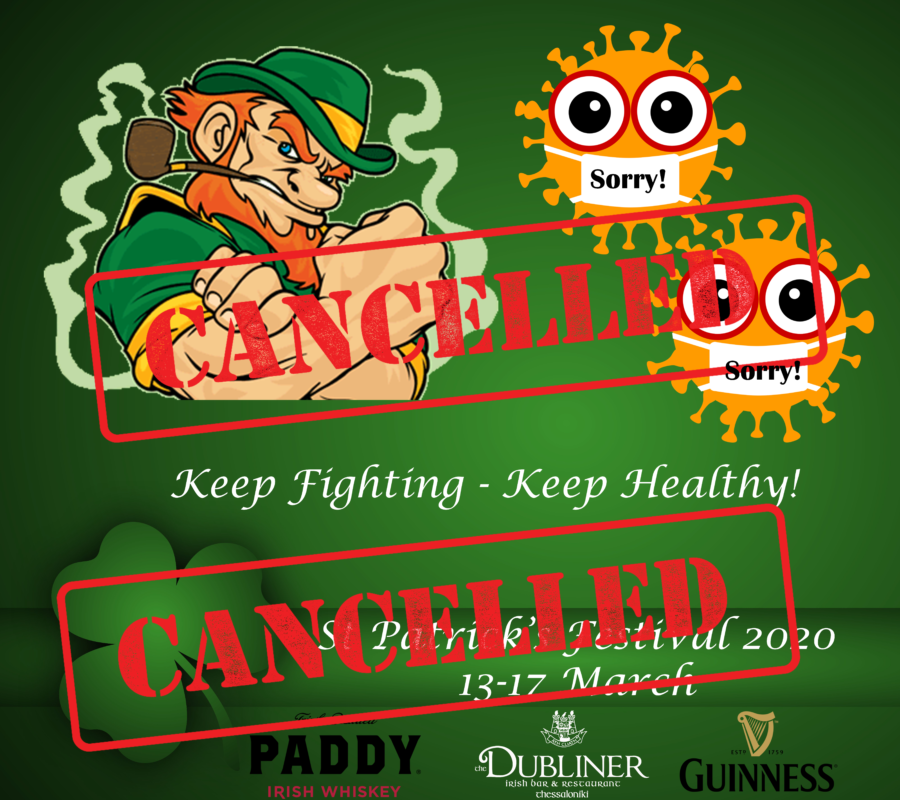 IMPORTANT NOTICE
Due to Covid-19 and to protect everyone's health – it is with regret that we need to inform you of our decision to..
Read more
St Patrick's Weekend is here. . . .
We are still open (for now). If anything changes we will notify you!
For those who still want to..
Read more
3

…