---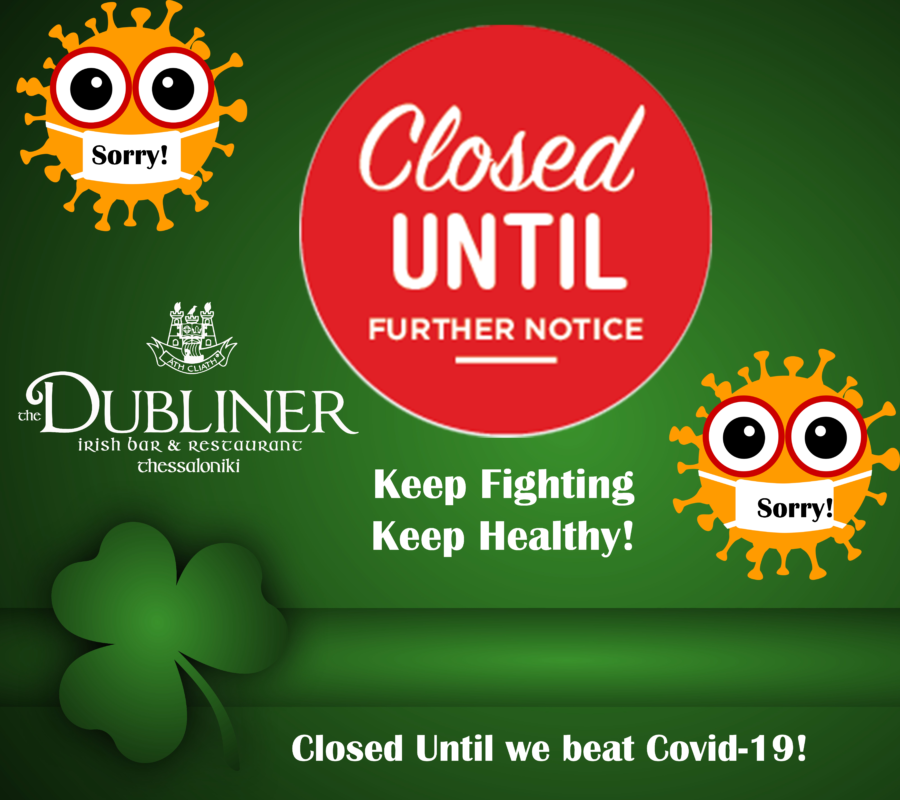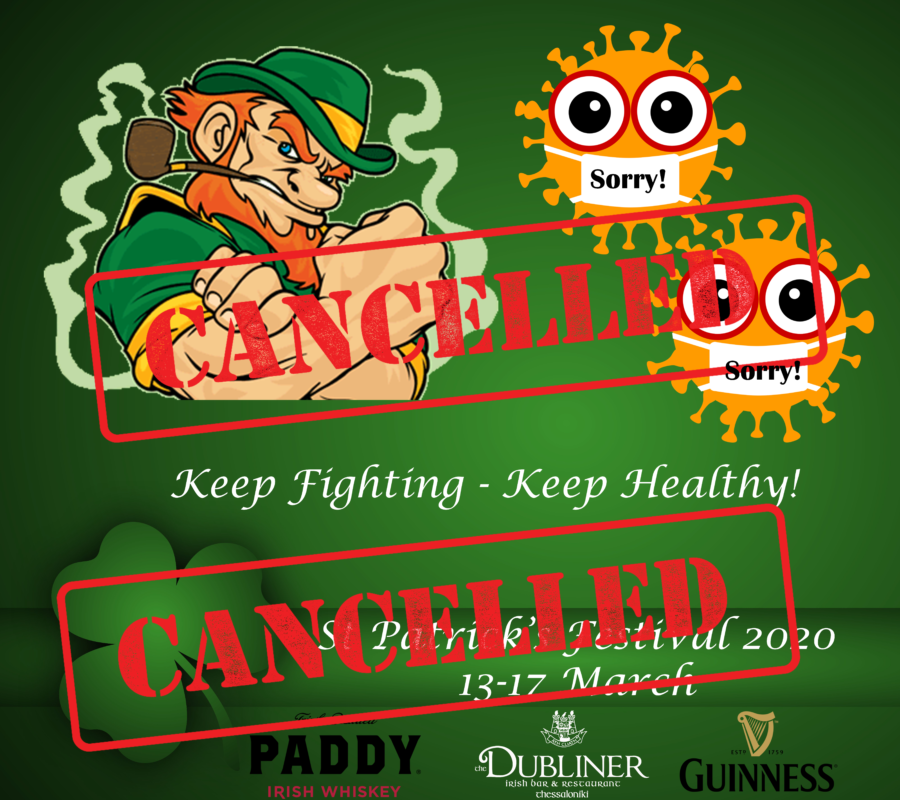 IMPORTANT NOTICE
Due to Covid-19 and to protect everyone's health – it is with regret that we need to inform you of our decision to..
Read more
St Patrick's Weekend is here. . . .
We are still open (for now). If anything changes we will notify you!
For those who still want to..
Read more
St Patrick's Festival 2020 – What's on When?
Friday 13th to Tuesday 17th March
Check it out below……
Read more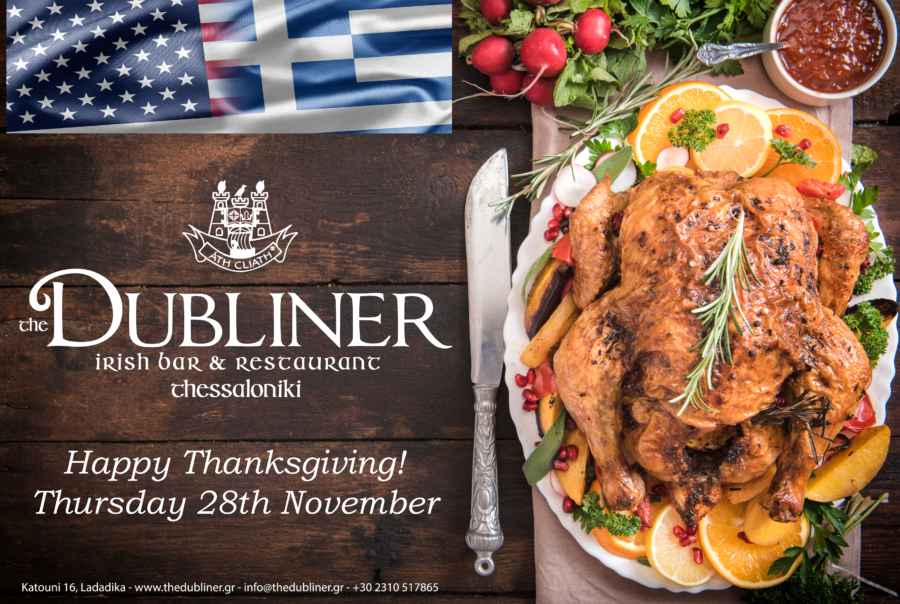 Thursday 28/11/2019
American Thanksgiving
In Thessaloniki, not sure where to celebrate Thanksgiving? Why not give us a go! For the 4th..
Read more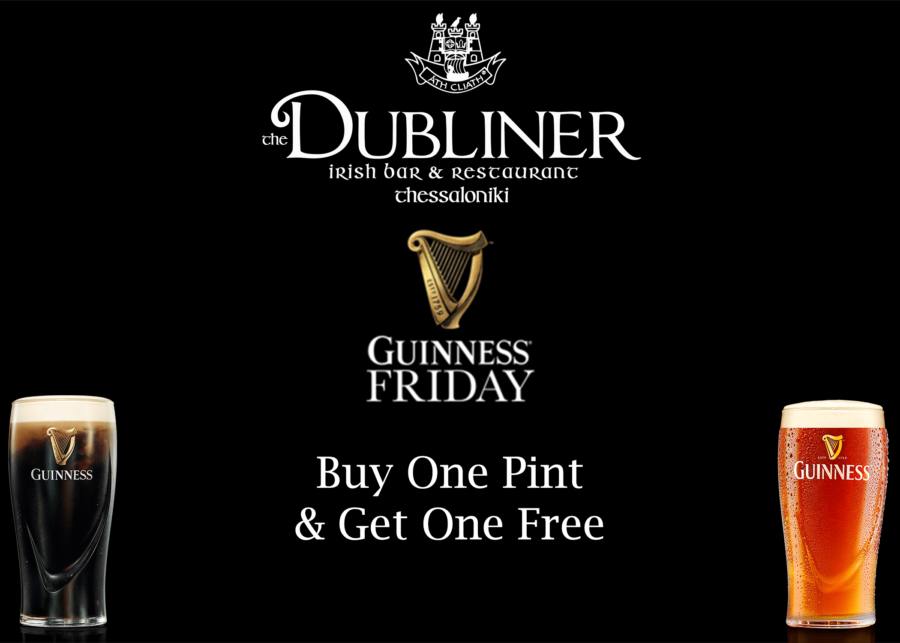 guinness black friday
two for one sale – 27/09/2019
The last Friday in September! Join us for The Dubliner's Guinness Black Friday..
Read more
3

…