New Year Party Cancelled
---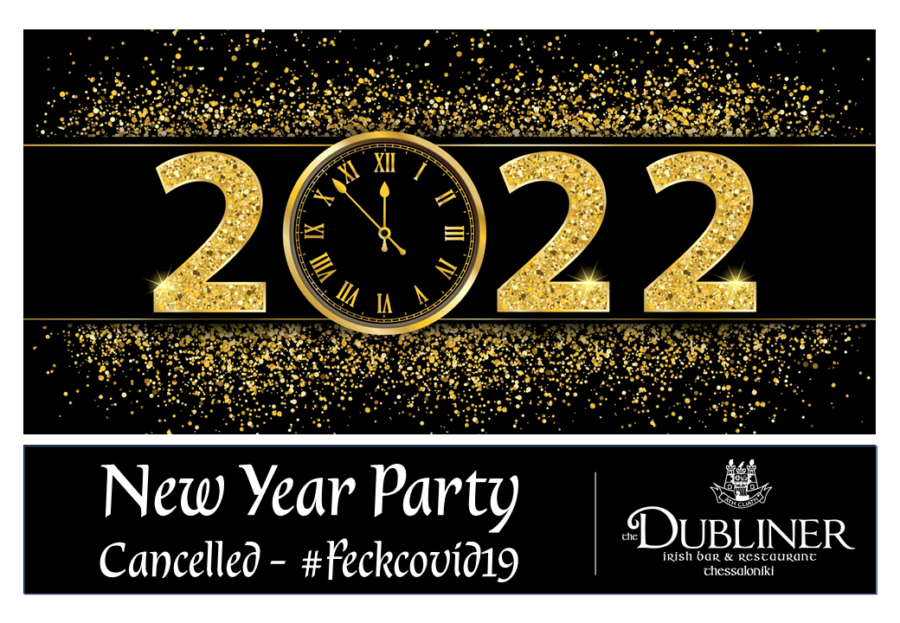 Due to the new Government Covid-19 restrictions announced today it is with regret that we announce we must cancel all New Year's Eve party activities. No standing, no music = no party…….
We will close at 22:00 on New Year's Eve, 31st December 2021, and reopen at 12:00 on New Year's Day the 1st January 2022.
We wish all our friends, customers, suppliers, and staff a very happy and healthy New Year. Our sincere wish is that 2022 will be better for everyone.
————————————————-
Λόγω των νέων κυβερνητικών περιορισμών Covid-19 που ανακοινώθηκαν σήμερα, με λύπη σας ανακοινώνουμε ότι πρέπει να ακυρώσουμε όλες τις δραστηριότητες του πάρτι της Παραμονής Πρωτοχρονιάς. Χωρίς όρθιους πελάτες και χωρίς μουσική = δεν υφίσταται πάρτι…….
Την παραμονή της Πρωτοχρονιάς, 31 Δεκεμβρίου 2021, θα κλείσουμε στις 22:00 και θα ανοίξουμε ξανά στις 12:00 την Πρωτοχρονιά, 1η Ιανουαρίου 2022.
Ευχόμαστε σε όλους τους φίλους, τους πελάτες, τους προμηθευτές και το προσωπικό μας καλή χρονιά με υγεία. Η ειλικρινής μας ευχή είναι το 2022 να είναι καλύτερο για όλους.