Trad Irish Music 10/7
---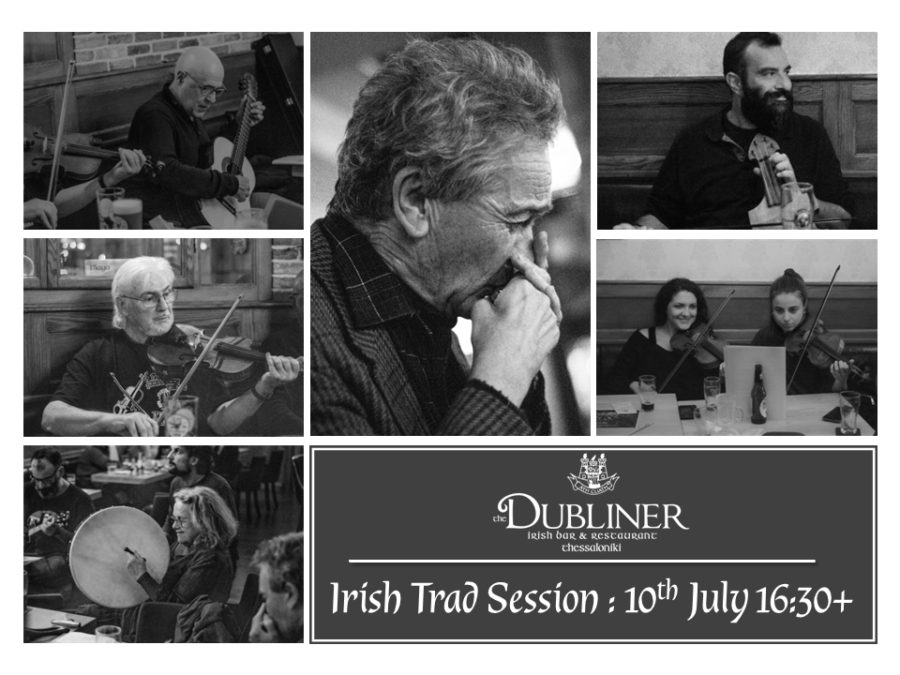 Sunday 10/07 @ 16:30+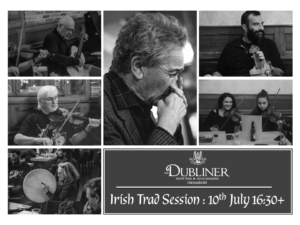 click on pic for more information…..
Our next Traditional Irish Music Session will be on this Sunday, 10th July, from 4:30pm onward (it is also our 7th Birthday!).
Even in Ireland it would be very unusual to see or hear a harp at a music session. However, here at the Dubliner we will be privileged to hear one next Sunday…….
So, escape the afternoon sun / heat and play good music in the air-conditioned comfort with a pint or three!