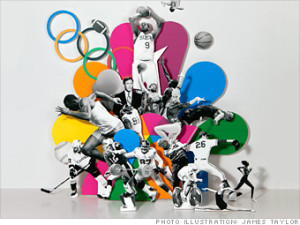 Throughout the summer you can catch all the big sporting events on the big screens here at The Dubliner – Irish Bar & Restaurant. Enjoy the rugby, cricket, golf, cycling and football live at our fully conditioned bar here in Ladadika at the heart of Thessaloniki.
The Rugby Championship sees New Zealand, Australia, South Africa and Argentina battle it out over the summer for the crown of the Southern Hemisphere's best rugby team.
The Ashes series sees England take on Australia in a continuation of the most storied Test series in cricket. Australia won a crushing victory Down Under last time out, can England now take revenge on home soil.
In golf the British Open starts this weekend and Europe's only major is due to be hotly contested. Ireland's own Rory McIlroy represented Europe's best hope of stopping the runaway Jordan Spieth but the Scottish terrain has come a cropper for much more experienced players than the 21 year old American.
The Tour de France is already well under way in its annual jaunt through the French countryside. What better way to enjoy the action in Thessaloniki than with a nice cool pint and some of the best European style food to be found in the city.
And of course staying true to our Irish heritage you can find all the summer's GAA hurling and football action live and in great quality. The Dubliner Irish Bar & Restaurant is the closest you'll get to Dublin outside of the real thing itself. So for a true taste of Ireland right here in Thessaloniki be sure to drop in for a pint and some food and catch all the summer's sporting action live at The Dubliner.
WEDNESDAY (July 15th)
SOCCER from 10.45am
Asia Trophy Semi-final
(11.00) Everton v Stoke City
(1.30) Singapore Select XI v Arsenal
CYCLING 12.45pm-4.30pm
Tour de France Stage 11: To Cauterets
THURSDAY (July 16th)
GOLF 9am-8pm
St Andrews British Open
CRICKET from 10am
2nd Test, D1 England v Australia
CYCLING 10.15am-4.15pm
Tour de France Stage 12: To Plateau de Beille
RUGBY LEAGUE from 7.30pm
(8.00) Warrington Wolves v St Helens
FRIDAY (July 17th)
RUGBY from 8am
(8.35) New Zealand v Argentina
GOLF 9am-8pm
St Andrews British Open
CRICKET from 10am
2nd Test, D2 England v Australia
TENNIS noon-7pm
Davis Cup Britain v France
CYCLING 1pm-4.30pm
Tour de France Stage 13: To Rodez
RUGBY LEAGUE from 7.30pm
(8.00) Hull KR v Hull FC
SATURDAY (July 18th)
RUGBY from 8.30am
(8.30) Maori All Blacks v NZ Barbarians
(11.05) Australia v South Africa
SOCCER from 9.50am
International Champions Cup
(10.00) Real Madrid v AS Roma
GOLF 10am-6.45pm
St Andrews British Open
CRICKET from 10.30am
2nd Test, D3 England v Australia
TENNIS 11.30am-3.30pm
Davis Cup Britain v France
CYCLING 1pm-4.30pm
Tour de France Stage 14: To Mende
GAA from 2.30pm
Football Round 3B Qualifier (TBA)
RUGBY LEAGUE from 5pm
(5.00) Catalans Dragons v Huddersfield Giants
GAA from 6.15pm
(7.00) SFC replay: Kerry v Cork
SUNDAY (July 19th)
SOCCER from 0.30am
(0.35) New England Revolution v New York City FC
CRICKET from 10am
2nd Test, D4 England v Australia
GOLF 11am-12.15pm
St Andrews British Open
TENNIS 12.15pm-3.30pm
Davis Cup Britain v France
CYCLING 1pm-4.30pm
Tour de France Stage 15: To Valence
GAA from 1.30pm
(2.00) SFC: Donegal v Monaghan
(4.00) SFC: Mayo v Sligo