World Cup 2018
---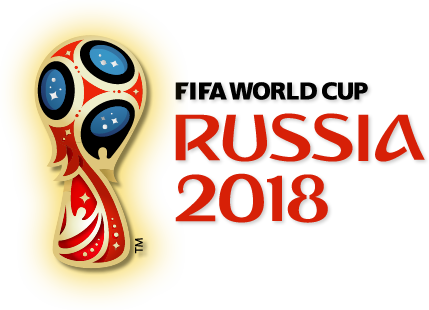 World Cup 2018 – Match Schedule
Join in all the excitement and with the World Cup 2018 here in The Dubliner. Early games will generally be shown without sound.
So plan ahead if you want the sound as well as we have our private 'Snug' area which you can book to watch the game with sound if you want. 
Schedule of games shown below – for information only!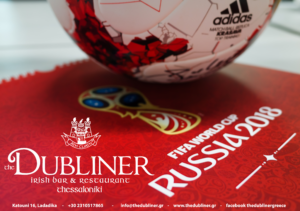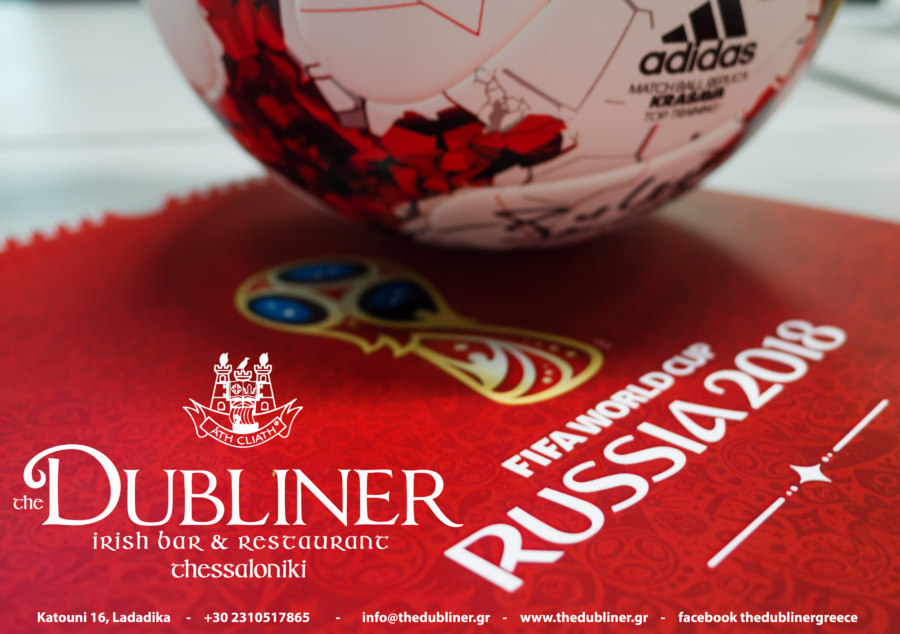 | | | | |
| --- | --- | --- | --- |
| Date | Time | Group | Teams Playing |
| 14-Jun | 18:00 | A | Russia v Saudi Arabia |
| 15-Jun | 15:00 | A | Egypt v Uruguay |
| 15-Jun | 18:00 | B | Morocco v Iran |
| 15-Jun | 21:00 | B | Portugal v Spain |
| 16-Jun | 13:00 | C | France v Australia |
| 16-Jun | 16:00 | D | Argentina v Iceland |
| 16-Jun | 19:00 | C | Peru v Denmark |
| 16-Jun | 22:00 | D | Croatia v Nigeria |
| 17-Jun | 15:00 | E | Costa Rica v Serbia |
| 17-Jun | 18:00 | F | Germany v Mexico |
| 17-Jun | 21:00 | E | Brazil v Switzerland |
| 18-Jun | 15:00 | F | Sweden v South Korea |
| 18-Jun | 18:00 | G | Belgium v Panama |
| 18-Jun | 21:00 | G | Tunisia v England |
| 19-Jun | 15:00 | H | Colombia v Japan |
| 19-Jun | 18:00 | H | Poland v Senegal |
| 19-Jun | 21:00 | A | Russia v Egypt |
| 20-Jun | 15:00 | B | Portugal v Morocco |
| 20-Jun | 18:00 | A | Uruguay v Saudi Arabia |
| 20-Jun | 21:00 | B | Iran v Spain |
| 21-Jun | 15:00 | C | Denmark v Spain |
| 21-Jun | 18:00 | C | France v Peru |
| 21-Jun | 21:00 | D | Argentina v Croatia |
| 22-Jun | 15:00 | E | Brazil v Costa Rica |
| 22-Jun | 18:00 | D | Nigeria v Iceland |
| 22-Jun | 21:00 | E | Serbia v Switzerland |
| 23-Jun | 15:00 | G | Belgium v Tunisia |
| 23-Jun | 18:00 | F | South Korea v Mexico |
| 23-Jun | 21:00 | F | Germany v Sweden |
| 24-Jun | 15:00 | G | England v Panama |
| 24-Jun | 18:00 | H | Japan v Senegal |
| 24-Jun | 21:00 | H | Poland v Colombia |
| 25-Jun | 17:00 | A | Uruguay v Russia |
| 25-Jun | 17:00 | A | Saudi Arabia v Egypt |
| 25-Jun | 21:00 | B | Spain v Morocco |
| 25-Jun | 21:00 | B | Iran v Portugal |
| 26-Jun | 17:00 | C | Australia v Peru |
| 26-Jun | 17:00 | C | Denmark v France |
| 26-Jun | 21:00 | D | Nigeria v Argentina |
| 26-Jun | 21:00 | D | Iceland v Croatia |
| 27-Jun | 17:00 | F | South Korea v Germany |
| 27-Jun | 17:00 | F | Mexico v Sweden |
| 27-Jun | 21:00 | E | Serbia v Brazil |
| 27-Jun | 21:00 | E | Switzerland v Costa Rica |
| 28-Jun | 17:00 | H | Japan v Poland |
| 28-Jun | 17:00 | H | Senegal V Colombia |
| 28-Jun | 21:00 | G | Panama v Tunisia |
| 28-Jun | 21:00 | G | England v Belgium |