UEFA Euro 2021
---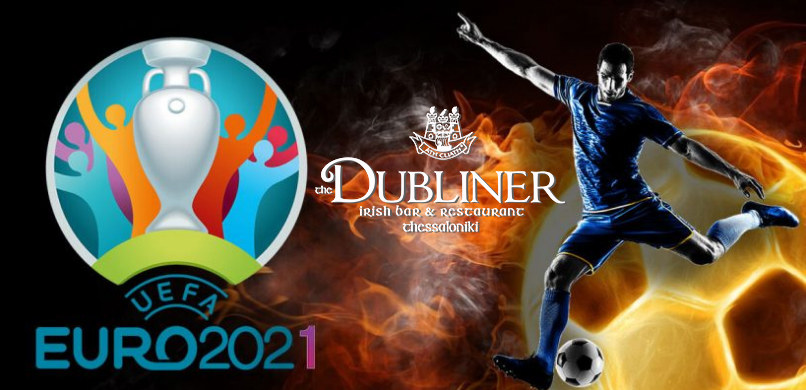 Sport & UEFA Euro 2021
Due to Covid-19 and Social Distancing Restrictions we are currently UNABLE to offer seating inside or in our semi-outside areas. We will show the games on our TV's so those sitting outside can see it. There will NOT be sound for every game.
Due to the restricted number of tables available we are UNABLE to take any reservations.
We hope these restrictive measure are short-lived and very soon you can once again enjoy your favourite sport and a pint inside The Dubliner again.
We thank you in advance for your understanding and co-operation.
Due to Government restrictions for Covid-19 we MUST currently close at 01:30 (Kitchen closes 00:30)
| | | | | | |
| --- | --- | --- | --- | --- | --- |
| Date | Day | Type | League | Playing | Time |
| 11-Jun | Friday | Football | Euro 2021 | Turkey v Italy | 22:00 |
| 12-Jun | Saturday | Football | Euro 2021 | Wales v Switzerland | 16:00 |
| 12-Jun | Saturday | Football | Euro 2021 | Denmark v Finland | 19:00 |
| 12-Jun | Saturday | Football | Euro 2021 | Belgium v Russia | 22:00 |
| 13-Jun | Sunday | Football | Euro 2021 | England v Croatia | 16:00 |
| 13-Jun | Sunday | Football | Euro 2021 | Austria v North Macedonia | 19:00 |
| 13-Jun | Sunday | Football | Euro 2021 | Netherlands v Ukraine | 22:00 |
| 14-Jun | Monday | Football | Euro 2021 | Scotland v Czech Republic | 16:00 |
| 14-Jun | Monday | Football | Euro 2021 | Poland v Slovakia | 19:00 |
| 14-Jun | Monday | Football | Euro 2021 | Spain v Sweden | 22:00 |
| 15-Jun | Tuesday | Football | Euro 2021 | Hungary v Poland | 19:00 |
| 15-Jun | Tuesday | Football | Euro 2021 | France v Germany | 22:00 |
| 16-Jun | Wednesday | Football | Euro 2021 | Finland v Russia | 16:00 |
| 16-Jun | Wednesday | Football | Euro 2021 | Turkey v Wales | 19:00 |
| 16-Jun | Wednesday | Football | Euro 2021 | Italy v Switzerland | 22:00 |
| 17-Jun | Thursday | Football | Euro 2021 | Denmark v Belgium | 19:00 |
| 17-Jun | Thursday | Football | Euro 2021 | Netherlands v Austria | 22:00 |
| 18-Jun | Friday | Football | Euro 2021 | Sweden v Slovakia | 16:00 |
| 18-Jun | Friday | Football | Euro 2021 | Croatia v Czech Republic | 19:00 |
| 18-Jun | Friday | Football | Euro 2021 | England v Scotland | 22:00 |
| 19-Jun | Saturday | Football | Euro 2021 | Hungary v France | 16:00 |
| 19-Jun | Saturday | Football | Euro 2021 | Portugal v Germany | 19:00 |
| 19-Jun | Saturday | Football | Euro 2021 | Spain v Poland | 22:00 |
| 20-Jun | Sunday | Football | Euro 2021 | Italy v Wales | 19:00 |
| 20-Jun | Sunday | Football | Euro 2021 | Switzerland v Turkey | 19:00 |