St. Patrick's 2020 Cancelled
---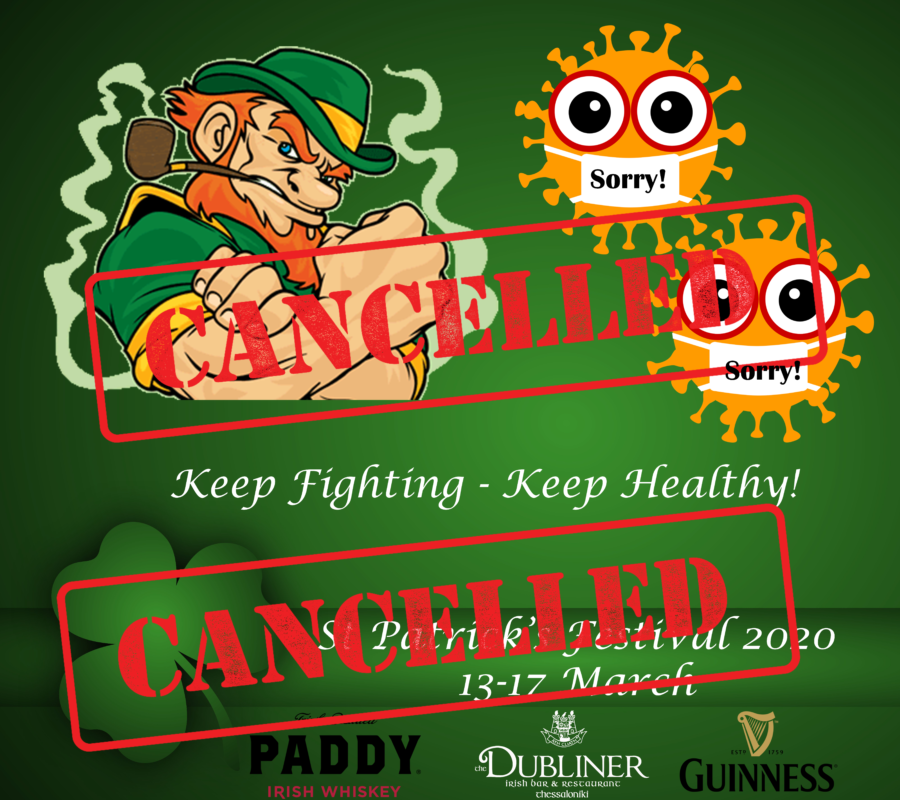 IMPORTANT NOTICE
Due to Covid-19 and to protect everyone's health – it is with regret that we need to inform you of our decision to cancel all St Patrick's 2020 festivities. This is in the interest of the health of you, our staff, customers and friends. Your health and safety is more important to us than a weekend of partying and profit. So, we will not proceed with any live music, promotions, competitions or events.
We remain open, for now, with a limited staff and observing all health and safety rules, social distancing etc. However, our expectation is we will close over the weekend to protect everyone.
We have all the rest of our lives to party and sing and laugh with you. So, let's stay at home for now and get rid of Covid-19 as quickly as we can.
Thank you for your understanding! Stay safe and healthy! Love from all in The Dubliner!