Sport 26/10+
---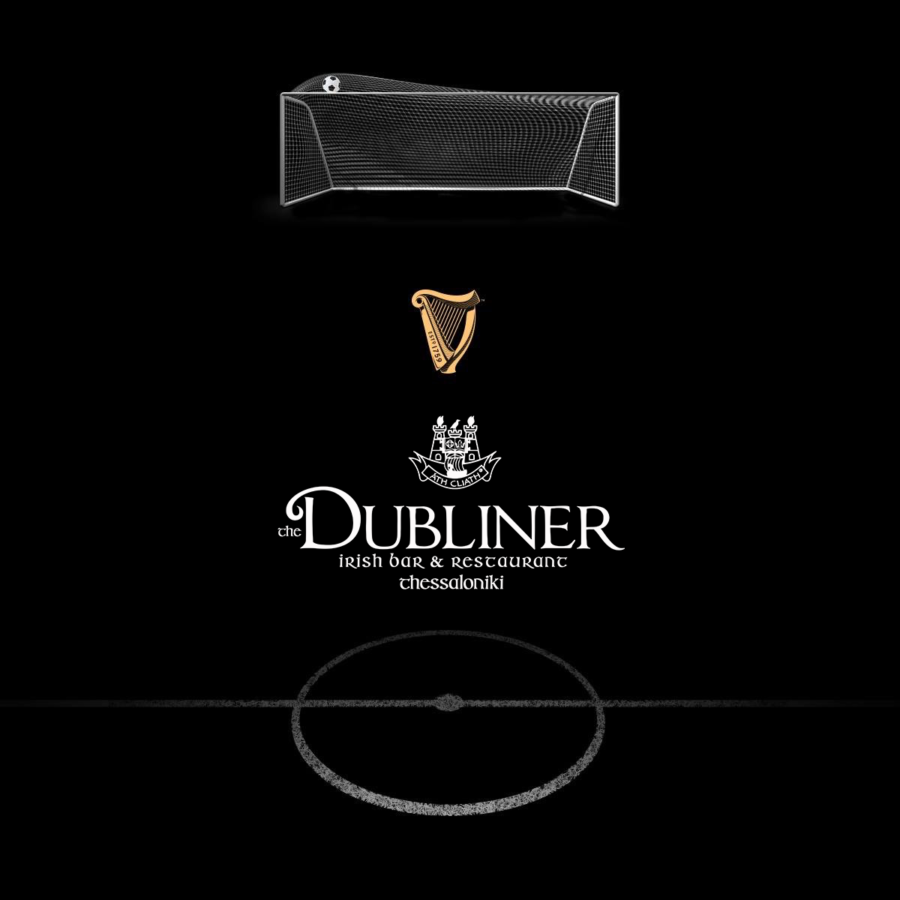 Sport 26/10+
Footie, a pint and some great food @ The Dubliner! 
Please note we do not have sound for every game.
Due to Covid-19 and Social Distancing Restrictions we are able to take a VERY SMALL number of reservations only at this point in time – sorry!
For BIG games don't leave it until 30 minutes before kick off, as normally we will be full – get here early ! !
VERY IMPORTANT: Due to Government restrictions we MUST close at 00:00. This means if any late game (starting 21:45+) goes to EXTRA TIME and / or PENALTIES then we may, unfortunately, not able to show right to the final penalty stage – we have to close at 00:00.
We thank you in advance for your understanding.
| | | | | | |
| --- | --- | --- | --- | --- | --- |
| Date | Day | Type | League | Playing | Time |
| 26-Oct | Monday | Football | Premier League | Brighton v West Bromwhich Albion | 19:30 |
| 26-Oct | Monday | Football | Greek Super Leage | Atromitos v Panetolikos | 19:30 |
| 26-Oct | Monday | Football | Italian Series A | AC Milan v Roma | 21:45 |
| 26-Oct | Monday | Football | Premier League | Burnley v Tottenham | 22:00 |
| 27-Oct | Tuesday | Football | Champions League | Lokomotiv Moscow v Bayern Munich | 19:55 |
| 27-Oct | Tuesday | Football | Champions League | Shakhtar Donetsk v Inter Milan | 19:55 |
| 27-Oct | Tuesday | Football | Champions League | Liverppol v Mitdtjylland | 22:00 |
| 27-Oct | Tuesday | Football | Champions League | FC Porto v Olympiacos | 22:00 |
| 27-Oct | Tuesday | Football | Champions League | Marseille v Manchester City | 22:00 |
| 27-Oct | Tuesday | Football | Champions League | 3 Other Games @ Same Time | 22:00 |
| 28-Oct | Wednesday | Football | Champions League | FK Krasnador v Chelsea | 19:55 |
| 28-Oct | Wednesday | Football | Champions League | Istanbul Basaksehir v Paris St Germain | 19:55 |
| 28-Oct | Wednesday | Football | Champions League | Manchester United v RP Leipzeig | 22:00 |
| 28-Oct | Wednesday | Football | Champions League | Juventus v Barcelona | 22:00 |
| 28-Oct | Wednesday | Football | Champions League | 4 Other Games @ Same Time | 22:00 |
| 29-Oct | Thursday | Basketball | Euro League | Zenit St Petersburg v Panathinaikos | 19:00 |
| 29-Oct | Thursday | Football | Europa League | Antwerp v Tottenham | 19:55 |
| 29-Oct | Thursday | Football | Europa League | AEK Athens v Leicester City | 19:55 |
| 29-Oct | Thursday | Football | Europa League | Lille v Celtic | 19:55 |
| 29-Oct | Thursday | Football | Europa League | 10 Other Games @ Same Time | 22:00 |
| 29-Oct | Thursday | Football | Europa League | Granada v PAOK Thessaloniki | 22:00 |
| 29-Oct | Thursday | Football | Europa League | Arsenal v Dundalk | 22:00 |
| 29-Oct | Thursday | Football | Europa League | 10 Other Games @ Same Time | 22:00 |
| 30-Oct | Friday | Basketball | Euro League | Olympiacos v Andalou Efes | 21:00 |
| 30-Oct | Friday | Football | Premier League | Wolves v Crystal Palace | 22:00 |
| 31-Oct | Saturday | Football | Premier League | Sheffield United v Manchester City | 14:30 |
| 31-Oct | Saturday | Rugby | 6 Nations | Wales v Scotland | 16:15 |
| 31-Oct | Saturday | Football | Premier League | Burnley v Chelsea | 17:00 |
| 31-Oct | Saturday | Rugby | 6 Nations | Italy v England | 18:45 |
| 31-Oct | Saturday | Football | Premier League | Liverpool v West Ham United | 19:30 |
| 31-Oct | Saturday | Rugby | 6 Nations | France v ireland | 22:10 |
| 01-Nov | Sunday | Football | Scotish Premiership | Kilmarnock v Rangers | 14:00 |
| 01-Nov | Sunday | Football | Premier League | Aston Villa v Southampton | 14:00 |
| 01-Nov | Sunday | Football | Premier League | Newcastle United v Everton | 16:00 |
| 01-Nov | Sunday | Football | Scotish FA Cup | Celtic v Aberdeen | 16:30 |
| 01-Nov | Sunday | Football | Premier League | Manchester United v Arsenal | 18:30 |
| 01-Nov | Sunday | Football | Premier League | Wolves v Newcastle United | 18:30 |
| 01-Nov | Sunday | Football | Premier League | Tottenham v Brighton HA | 21:15 |