Sport 12/10+
---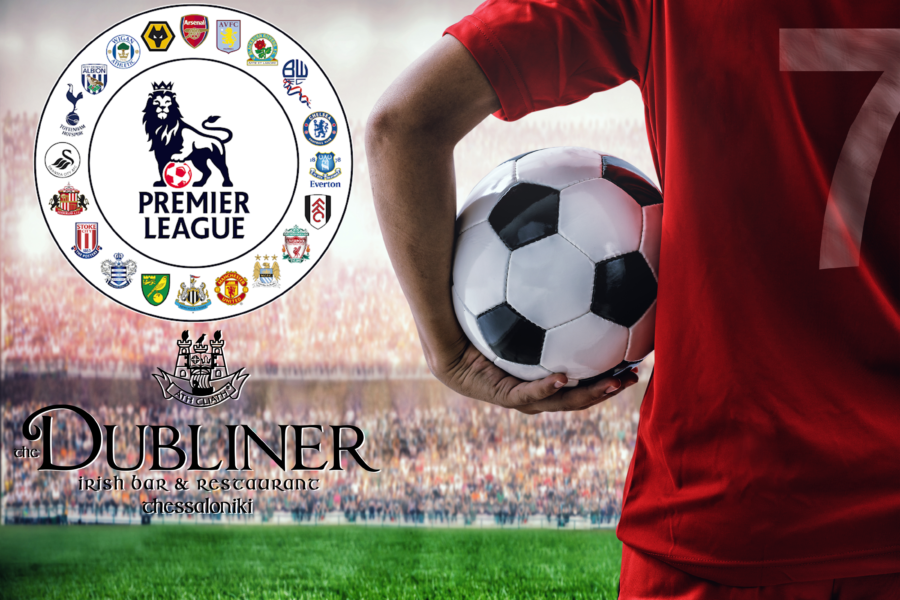 Sport 12/10+
Footie, a pint and some great food @ The Dubliner! 
Please note we do not have sound for every game.
Due to Covid-19 and Social Distancing Restrictions we are able to take a VERY SMALL number of reservations only at this point in time – sorry!
For BIG games don't leave it until 30 minutes before kick off, as normally we will be full – get here early ! !
VERY IMPORTANT: Due to Government restrictions we MUST close at 00:30. This means if any late game (starting 22:00+) goes to EXTRA TIME or PENALTIES then we may, unfortunately, not able to show right to the final penalty stage – we have to close at 00:30. We thank you in advance for your understanding.
| | | | | | |
| --- | --- | --- | --- | --- | --- |
| Date | Day | Type | League | Playing | Time |
| 13-Oct | Tuesday | Football | Nations League | Azerbajain v Cyprus | 19:00 |
| 13-Oct | Tuesday | Football | Nations League | Latvia v Malta | 19:00 |
| 13-Oct | Tuesday | Football | Nations League | Germany v Switzerland | 21:45 |
| 13-Oct | Tuesday | Football | Nations League | Ukraine v Spain | 21:45 |
| 13-Oct | Tuesday | Basketball | Euroleague | Lyon v Panathinaikos | 21:45 |
| 14-Oct | Wednesday | Football | Nations League | Finland v Ireland | 19:00 |
| 14-Oct | Wednesday | Football | Nations League | Lithuania v Albania | 19:00 |
| 14-Oct | Wednesday | Basketball | Euroleague | Milan v Olympiacos | 21:00 |
| 14-Oct | Wednesday | Football | Nations League | England v Denmark | 21:45 |
| 14-Oct | Wednesday | Football | Nations League | Italy v Netherlands | 21:45 |
| 14-Oct | Wednesday | Football | Nations League | Greece v Kosovo | 21:45 |
| 17-Oct | Saturday | Football | English Championship | Bournemouth v Queens Park Rangers | 14:00 |
| 17-Oct | Saturday | Football | Scottish Premiership | Celtic v Rangers | 14:30 |
| 17-Oct | Saturday | Football | Premier League | Everton v Liverpool | 14:30 |
| 17-Oct | Saturday | Football | Premier League | Manchester City v Arsenal | 19:00 |
| 17-Oct | Saturday | Football | Premier League | Newcastle United v Manchester United | 22:00 |
| 18-Oct | Sunday | Football | Premier League | Crystal Palace v Brighton H.A. | 16:00 |
| 18-Oct | Sunday | Football | Premier League | Tottenham v West Ham United | 18:30 |