Sport 07/09+
---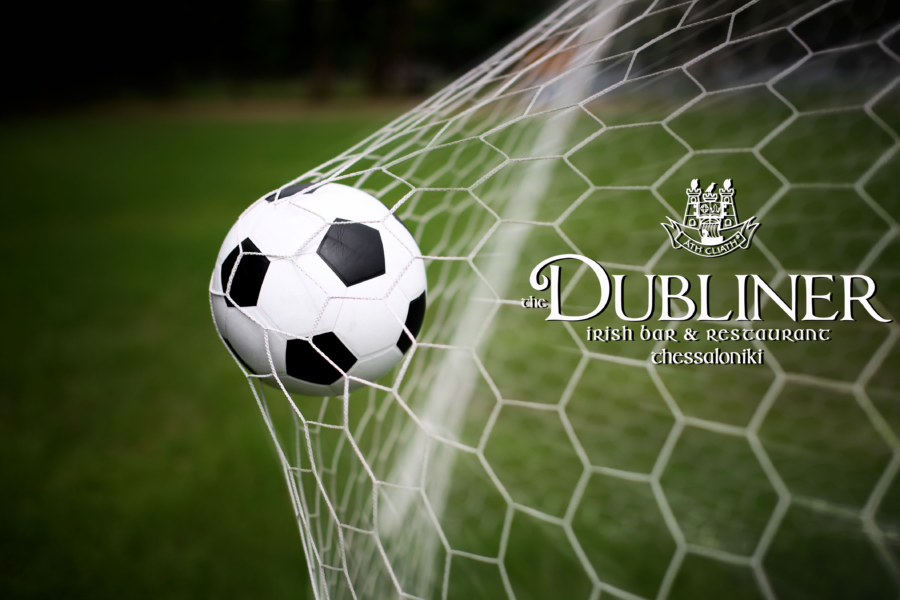 Sport 07/09+
Nations League, Premier League, NFL, Greek Cup, Scottish Premiership all @ The Dubliner…. with an ice cold pint and some delicious food!
We do not have sound for every game, particularly as there is no 'real' atmosphere in the stadiums due to Covid-19. Also, due to Covid-19 and Social Distancing Restrictions we are able to take a VERY SMALL number of reservations only at this point in time – sorry!
For BIG games don't leave it until 30 minutes before kick off, as normally we will be full – get here early ! !
VERY IMPORTANT: Due to Government restrictions we MUST close at midnight. This means if any late game (starting 21:45+) goes to EXTRA TIME or PENALTIES then we are, unfortunately, not able to show this – we have to close at 00:00. We thank you in advance for your understanding.
| | | | | | |
| --- | --- | --- | --- | --- | --- |
| Date | Day | Type | League | Playing | Time |
| 07-Sep | Monday | Football | Nations League | Czech Republic v Scotland | 21:45 |
| 07-Sep | Monday | Football | Nations League | Northern Ireland v Norway | 21:45 |
| 07-Sep | Monday | Football | Nations League | Netherlands v Italy | 21:45 |
| 08-Sep | Tuesday | Football | Nations League | Armenia v Estonia | 19:00 |
| 08-Sep | Tuesday | Football | Nations League | Georgia v North Macedonia | 19:00 |
| 08-Sep | Tuesday | Football | Nations League | Denmark v England | 21:45 |
| 08-Sep | Tuesday | Football | Nations League | Belgium v Iceland | 21:45 |
| 08-Sep | Tuesday | Football | Nations League | France v Croatia | 21:45 |
| 11-Sep | Friday | Football | English Championship | Watford v Middlesborough | 21:45 |
| 12-Sep | Saturday | Football | Premier League | Fulham v Arsenal | 14:30 |
| 12-Sep | Saturday | Football | English Championship | Birmingham City v Bradford | 14:30 |
| 12-Sep | Saturday | Football | Premier League | West HamUnited v Newcastle United | 17:00 |
| 12-Sep | Saturday | Football | Scotish Premiership | Ross County v Celtic | 17:00 |
| 12-Sep | Saturday | Football | Premier League | Liverpool v Leeds United | 19:30 |
| 12-Sep | Saturday | Football | Greek Cup Final | AEK Athens v Olympiacos | 21:00 |
| 13-Sep | Sunday | Football | Premier League | West Bromwich Albion v Leicester City | 16:00 |
| 13-Sep | Sunday | Football | Premier League | Tottenham v Everton | 18:30 |
| 13-Sep | Sunday | Football | NFL (American Football) | Minnesota Vikings v Green Bay Packers | 20:00 |