Rugby World Cup 18/09/15!
---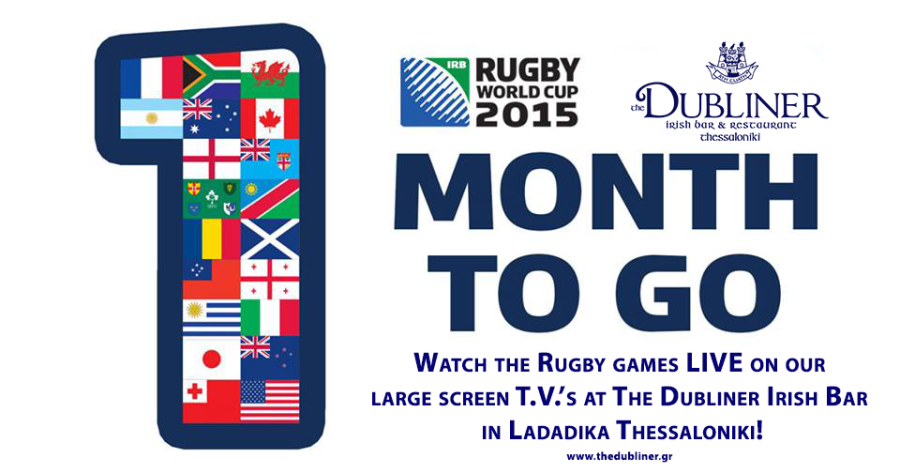 Well Rugby fans, its only 1 month to go until the start of the Rugby World Cup!!!!
You can catch all the games live here in The Dubliner and watch them on one of our Large Screen TV's. Keep an eye on this blog for more info or why not download and save The Dubliner handy match schedule and keep track of the results!