New Year's Eve
---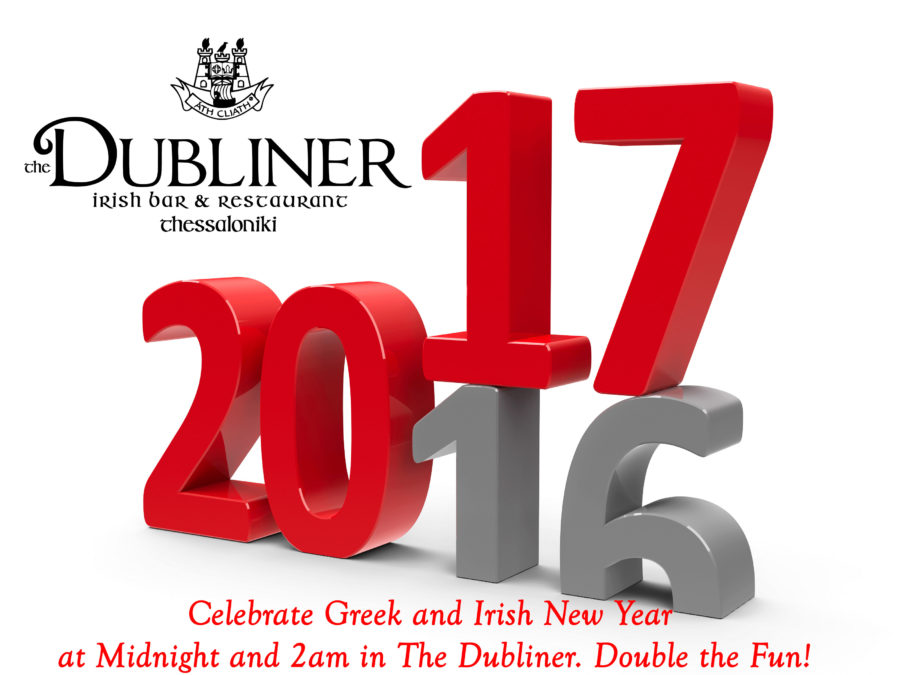 NEW YEARS EVE BUFFET
Mixed Salad with dry fig, green apple and a honey and fig dressing.
Irish Beef & Guinness Stew served with rice or mashed potato
Chocolate & Olive Oil Mouse with caramel nuts and strawberries.
Price: €15
Served: From 9:30pm on New Years Eve 31/12/2016. Limited Supply Available.
New Year's Eve: Come early and join us for a party to remember!
Our Kitchen will close from 8:30pm on the 31st December. After this we will have a delicious buffet option available for you, while it lasts!
Party the New Year away here in The Dubliner where we will celebrate TWO New Years. Midnight in Greece and 2am for the Irish / UK New Year! No bookings accepted.
So double your fun and party Greek / Irish Style.