Mayweather v McGregor
---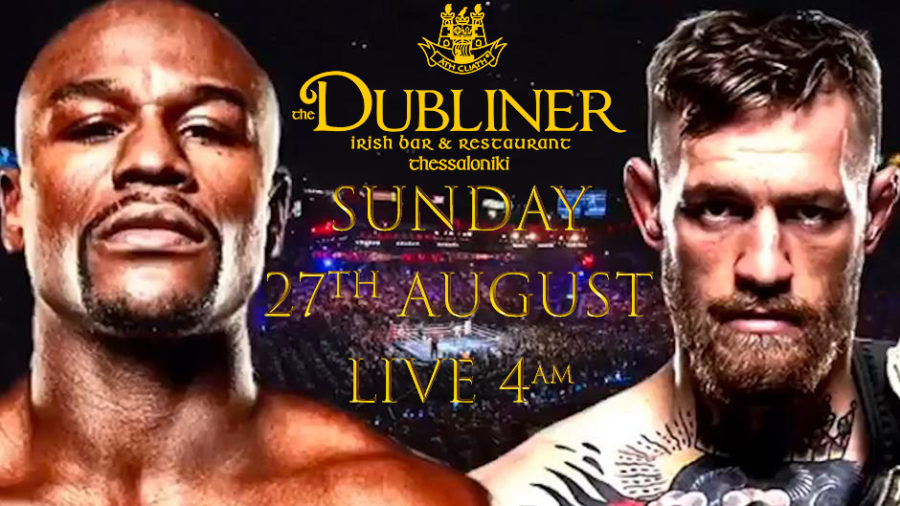 The Money Fight!
Sunday 27th August
Live on 5 H.D. Televisions
4am onwards…..
---
IMPORTANT NOTICE: Due to the HUGE popularity of this event we have already reached our maximum limit for bookings. This means we can not accept any more reservations. However, we have still space for people to enjoy this event. So get here as early as you can – remaining seats only given on a first come, first served / seated basis…..
Σχετικά με το event "Mayweather vs McGregor" δυστυχώς έχουμε ήδη φτάσει το μάξιμουμ των κρατησεών που μπορούμε να πάρουμε. Εναλλακτικά σας προτείνουμε να έρθετε μιάμιση ώρα περίπου πριν το event ωστε να μπορέσετε να βρείτε να καθίσετε καθώς προβλέπονται ελεύθερες θέσεις για τον κόσμο που θα έρθει χωρίς κράτηση. Ευχαριστούμε για την κατανόηση.