Irish Trad Session – Live!
---
Sunday 14th november
from 16:30 onwards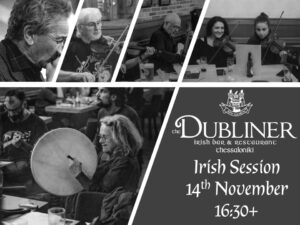 Join us for our second amateur Live Irish Trad Music Session. Come along and join in or listen and have some fun.
Note: Normal Covid-19 Government Restrictions Apply and this is NOT a gig…. Its an Irish Session……
Click on the Button below to learn more about what an Irish Trad Session is all about……
For any musicians who want to practice the music before coming along we have attached (thanks to Luke Garry) the music that will be used!