Guinness Friday
---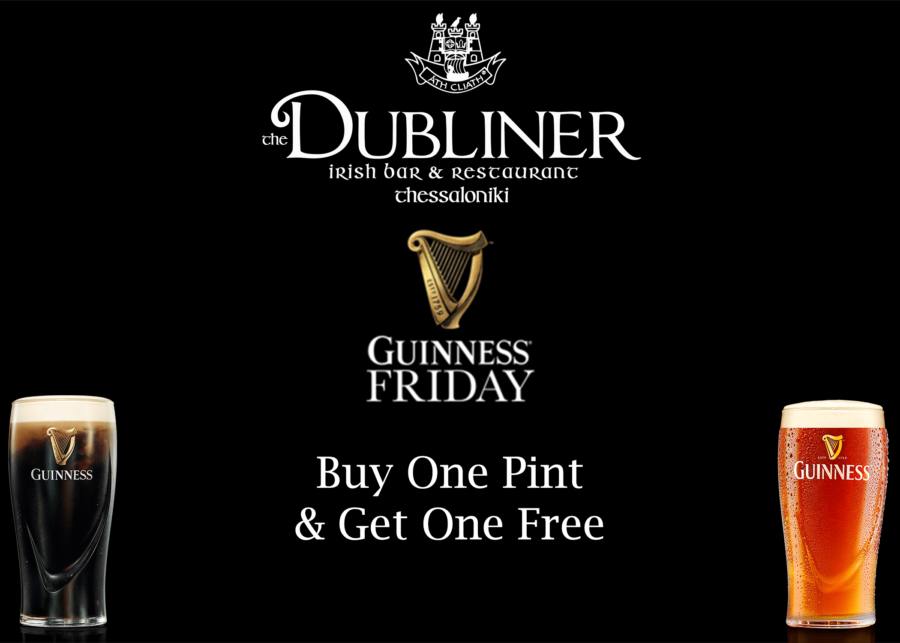 guinness black friday
two for one sale – 27/09/2019
The last Friday in September! Join us for The Dubliner's Guinness Black Friday Event!
Buy a 'Pint' (500ml) of either Guinness, Kilkenny or the new Guinness Nitro IPA and get one absolutely free!
You pay noting for the second pint – τιποτα – nada – nothing – zero! Just drink it and enjoy it!!!!!
Offer applies from 19:00 to 23:00 only.