Andrew Rhodes Live
---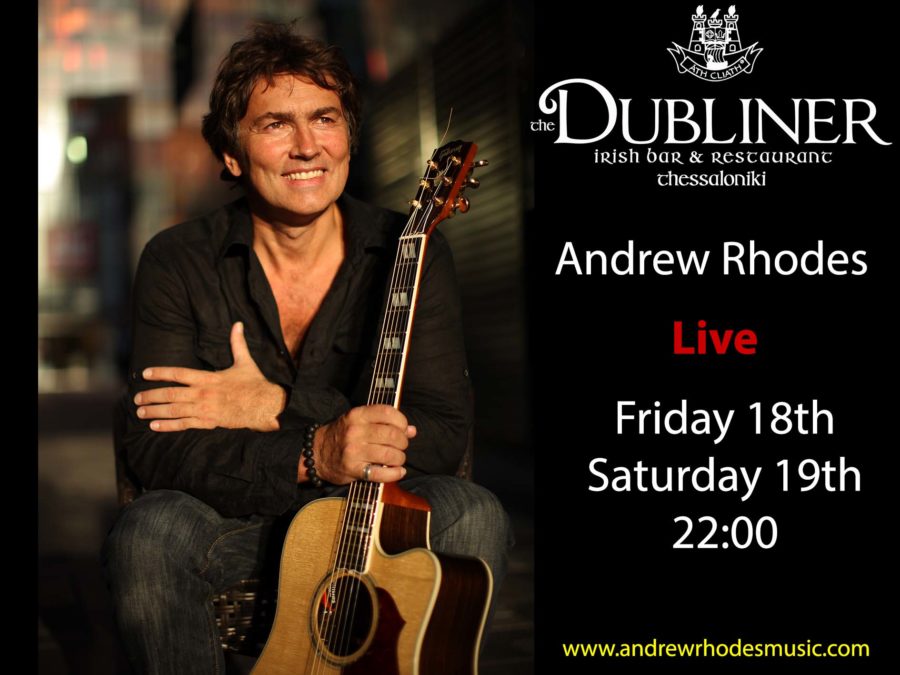 friday 18 & saturday 19 May from 22:00
Andrew Rhodes Live
Andrew was born in the UK, but for most of his life he has been away from London. He has been singing here in Greece, China, Asia, Australia, Mexico, Scandinavia to name just a few. He lived in the south of France for many years and played in the Alps for 11 seasons.
Andrew loves to take requests and with a repertoire that covers classic rock to pop to rock n' roll to blues, Irish songs, singalongs and ballads, he can normally cover most of them!!!
Playing exclusively for The Dubliner both Friday and Saturday – it will be an entertaining weekend!!!!!!