THE DUBLINER'S IRISH TRAD SESSION
Our first session of 2023 will take this Sunday, 15th January 2023 from 16:30 onward. Come join in, dance, play. listen or clap along. Just have a great Sunday afternoon out!
As always a huge thank you to the musicians who come along for the love of music. They give their time free for your entertainment.
None are paid musicians – they all do for the love of Irish music!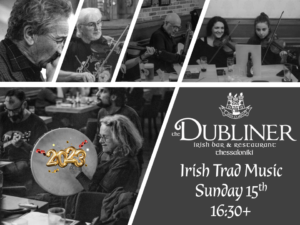 Click the pic or the button to view the sheet music…….