St Patricks Weekend Celebrations!
---
Happy St Patrick's Weekend!
Sásta Lá Fhéile Pádraig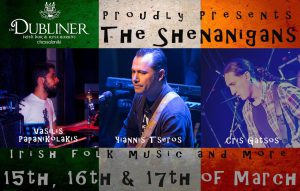 The Shenaningans are playing Thursday, Friday and Saturday from  21:00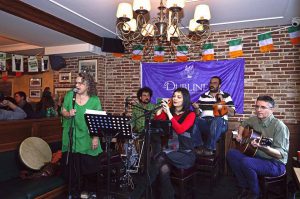 Tir Fada are playing Saturday and Sunday from 16:00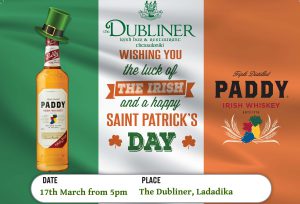 Irish Whiskey Promotion Saturday from 17:00
Guinness (Free Hat!) Promotion Saturday from 20:00
Click Any Pick to go to Facebook to see more!
Please note Saturday 17th March our kitchen will close at 17:00!