Pixels 10/02
---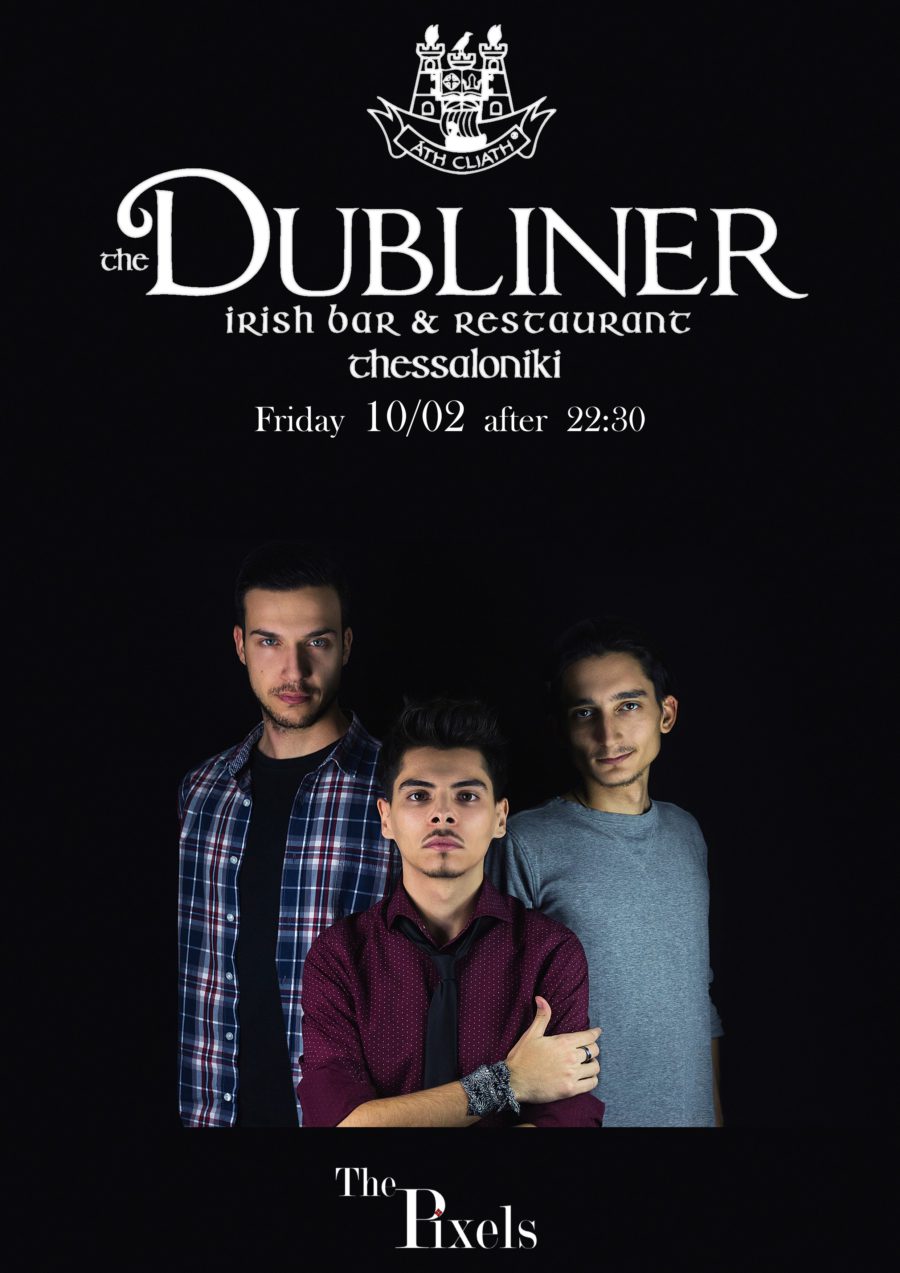 Pixels Live – Friday 10th February – 22:30 until late!
The Pixels, included by Giotis Dort (lead singer), Christos Sakkas (pianist) and Xenofon Zafeiropoulos (cajon player), founded in February of 2014 in Thessaloniki. This is an acoustic cover band with several covers of some beloved and well known artists from all around the world, such as Michael Jackson, Kings of Leon, Adele, Black Keys etc.

For about three years of active presence, The Pixels have made a lot of live performances in Thessaloniki (3rd Music Band Festival, Recycling Festival, T.I.F., Malt n' Jazz, Burlesque, Silver Dollar etc.) and they have reached the second place in "CU on Stage" competition by Vodafone with over 3.000 votes. The smoky jazz standard sound, the unique and explosive performance on stage are the main elements that characterize them.

The Pixels released their first Demo, called "Understand" in September of 2015, which was played at several radios in Greece, France and United Kingdom. Their unique cover of "Billie Jean" by Michael Jackson has reached thousands of views on YouTube and it got played on airplay with outstanding reviews and it was published on a portal in U.S.A. as well.