---
St. Patrick's Day – The World Wide Party
Friday March 17th
– Live Irish Music from 5pm to 8pm with Tir Fada!
– Irish and Rock Music..
Read more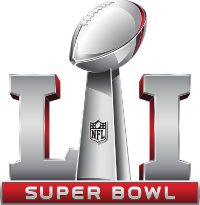 SUPER BOWL PARTY : MIDNIGHT SUNDAY 5th FEBRUARY
Super Bowl – probably the greatest show on earth. Watch it LIVE here in The Dubliner...
Read more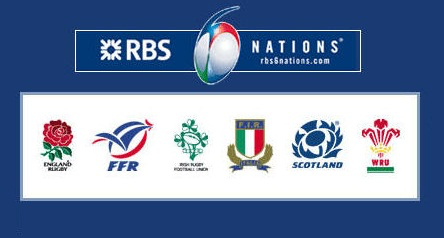 6 NATIONS RUGBY SCHEDULE
Date Time Greece GMT Home   Away Venue ROUND 1 4 February 2017 16:25 14:25 Scotland v Ireland BT..
Read more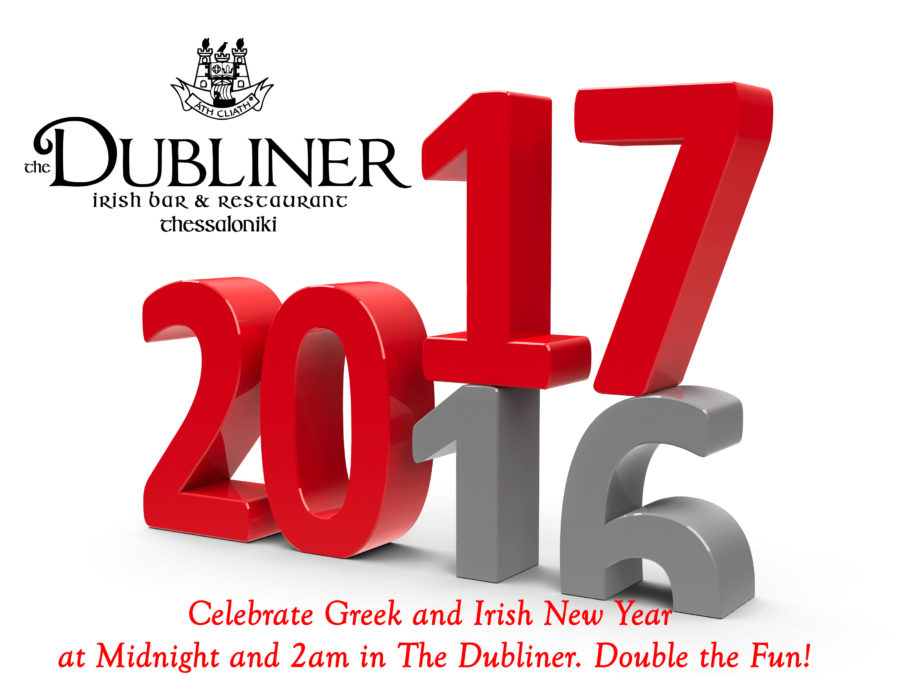 NEW YEARS EVE BUFFET
Mixed Salad with dry fig, green apple and a honey and fig dressing.
Irish Beef & Guinness Stew served with rice or..
Read more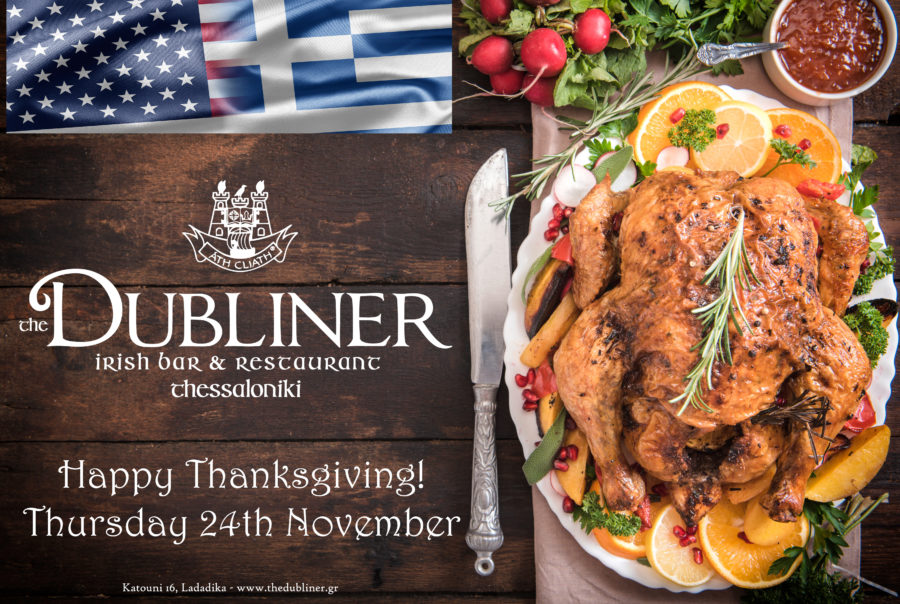 Thanksgiving 2016!
Join your American, Canadian, Greek, Irish or any other firends in The Dubliner to celebrate Thanksgiving. Special..
Read more

Halloween is the 31st October.
To celebrate and party the night away we are having a Dubliner Halloween night on Saturday 29th October...
Read more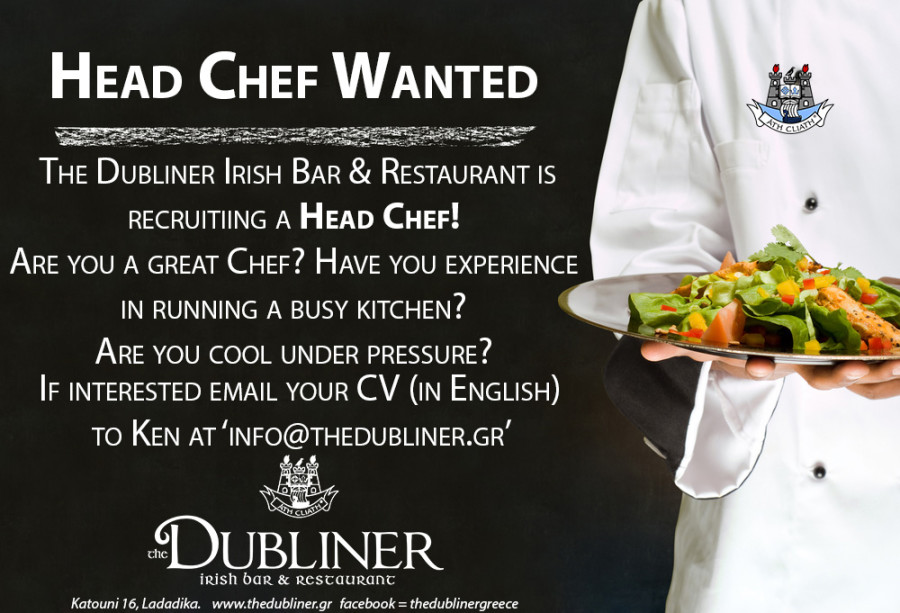 JOB OPPORTUNITY
Head Chef vacancy in The Dubliner!
If you are, or know, an amazing chef who wants to work in Thessaloniki for the only..
Read more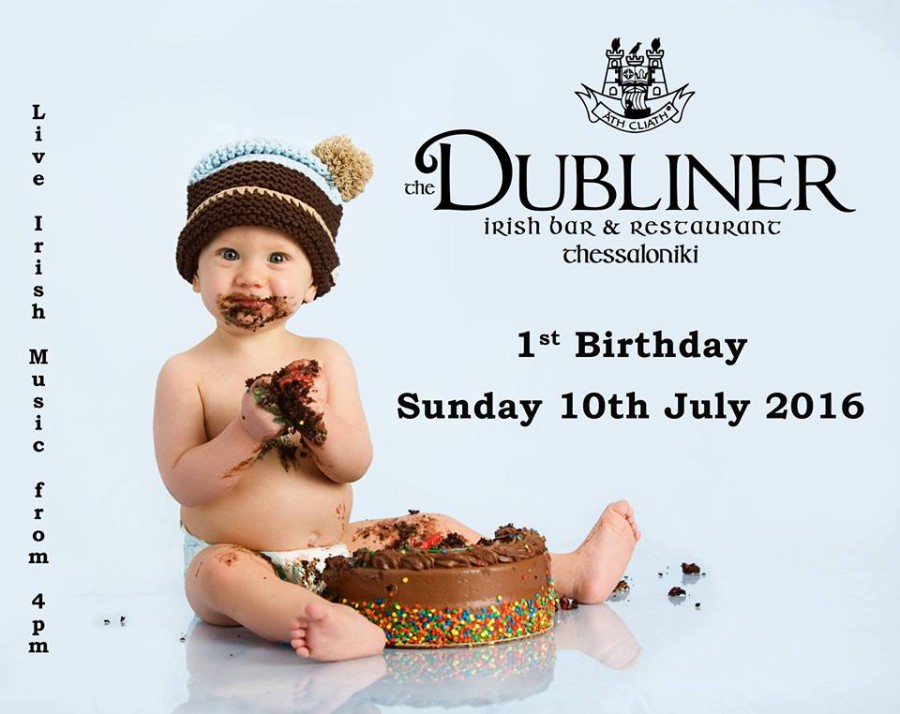 THE DUBLINER 1st BIRTHDAY WEEKEND!
Help us celebrate our birthday this weekend. We will be open 1 year on the 10th July. To mark this we..
Read more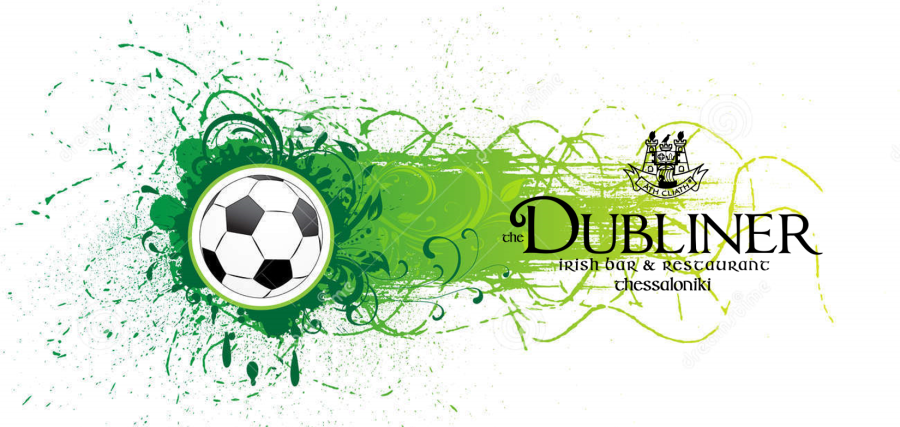 Day Date Type League Playing Time Monday 18 April 2016 Football Greek Football League Anagennisi Karditsas v..
Read more
2